Alcohol addiction can be a silent killer. If left untreated, alcohol addiction can destroy relationships and lives. Here are eight signs your loved one needs to seek help for alcoholism:
1.    Suspended from Work Due to Alcohol Abuse
If your loved one has been suspended from work due to alcohol, they might need help. Alcohol rehab can be a great way for them to get sober and clean up their act so everything can go back to normal.
Alcohol addiction can make people miss deadlines, skip work, and disappoint their co-workers. If your loved one has a problem with alcohol addiction, they might miss important deadlines at work or even be fired from their job because of it.
In order to help your loved one get sober before alcoholism destroys them completely, find a substance abuse recovery center as soon as possible. Don't let your loved one fall into an alcohol addiction spiral.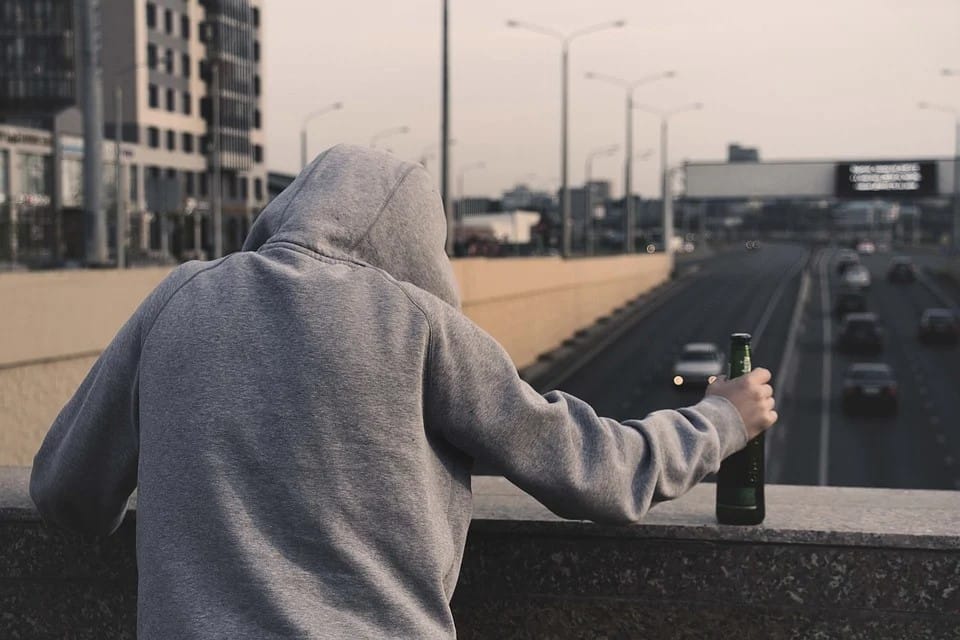 2.    Co-occurring Medical or Psychological Issues Worsened By Alcohol Abuse
You should seek alcohol rehab immediately if you notice your loved one has been drinking more and even developing new medical or psychological issues. In fact, this is a sign they have an addiction to alcohol that needs serious attention from professionals.
Alcoholism can bring on many different health problems in the future, including liver disease, high blood pressure, and even cancer. If your loved one has been having frequent health problems in the past year or so, you should take them to a doctor for an examination right away.
If it turns out that alcohol addiction is causing these new medical issues in your loved one's life, they need help. Don't wait around for their condition to get worse before you do something about it. It is possible that alcohol addiction has worsened an existing medical or psychological issue in your loved one, so don't delay getting them into a rehab center if they have had health problems lately. Alcoholism can cause many different types of health issues.
3.    Repeated Attempts to Stop Drinking Alcohol
If your loved one has tried and failed to quit drinking alcohol on their own, they should seek help from an alcohol treatment center with the right addiction treatment programs. Alcohol rehab can be a great way for them to get sober and make sure this never happens again in the future.
Alcohol addiction is tough to break even with professional guidance. It takes specialized training and tools that a professional at an alcohol treatment center will have. This is exactly why you should find a rehab center as soon as possible if your loved one has tried and failed to quit drinking on their own in the past.
Your loved one might need help from professionals who specialize in helping people get sober, so don't hesitate to find a good alcohol rehab center as soon as possible if they have tried and failed to quit drinking on their own in the past.
Don't let your loved one make this mistake again. Find an alcohol treatment center if you notice they are repeatedly failing. Alcohol addiction is a serious problem that needs professional help, so find an alcohol rehab center right away.
4.    Divorce Due to Heavy Drinking
One of the worst signs that your loved one needs to seek help is if their heavy drinking has led to divorce. This can be a very serious sign that they need professional guidance and treatment, so don't wait around for things to get worse before you take action on this problem.
If you know or suspect that your loved one's heavy drinking has led to divorce, you should take them to a rehab center as soon as possible. Alcoholism can be tough on the body and mind of those suffering from it; this is why alcoholism can cause marital problems like divorce even in otherwise healthy people. If your family member or friend keeps complaining about marital issues and this has been going on for a while, they need help from an alcohol rehab center.
5.    Unexplained Bruises or Injuries
If you notice that your loved one has unexplained bruises or injuries, it could be a sign that they are using drugs. It is also possible for those who use opiates to have serious bruising on their arms and legs from injecting the drug into these areas.
Injuries can result from bar fights, car accidents or other situations that your loved one has been involved in as a result of alcohol use.
There are also those who begin to inject drugs into their neck and inner thigh areas which can cause serious damage such as blood clots and infections. If you notice this type of bruising on your loved one it is time to intervene.
6.    Appear to Be Overly Sedated
When your loved one is high on drugs, they will appear to be overly sedated. They may become extremely tired and sleep more than usual. If you notice that your friend or family member who struggles with addiction begins to act like this when they are alone it could mean that they are using illegal drugs or prescription medications. Sedation is a common side effect of using opioids and benzodiazepines, which are powerful sedatives that slow down the central nervous system.
If they have access to these types of drugs they may begin taking them more often as a way to escape feelings of anxiety, depression, and other emotions that can be overwhelming for them. The sedation can cause someone to feel sleepy and it is one of the most common signs that someone is using drugs or alcohol.
7.    Blackouts
If your loved one is struggling with addiction, they may begin having blackouts. These are periods of time when their brain does not function properly and cannot remember what has happened. Blackouts can last for a few minutes up to an entire day or longer depending on how much alcohol the person consumed before it occurred.
These incidences of memory loss can be extremely dangerous if your loved one is driving or performing other tasks that require them to have all of their mental capabilities working. Your family member may experience blackouts as a result of using illegal drugs, alcohol, and prescription medications. If they are having multiple episodes it could mean that there is an issue with substance abuse disorder.
Many people who have blackouts as a result of drug use may not be able to remember what they did during that time period. They could lose hours, days, or even weeks at a time which can impact their lives in many ways. In order for your family member to receive the help they need, it is important to notice if this has been occurring and how often it is happening.
8.    High Alcohol Tolerance
If your loved one has a high tolerance to alcohol, it can be an indicator of addiction. As they continue drinking over time the liver is forced to work harder and harder in order to process the alcohol. This means that they will need to drink more in order to feel drunk. A high tolerance can also make it seem like your loved one is okay with drinking when really their body needs alcohol just to maintain normal functioning.
If you notice any signs of the four mentioned above, it is time to get help from an alcohol rehab center. Alcohol addiction can be tough on your loved one's body and mind; this is why professional guidance will make their treatment much more effective if they have signs of any of these problems in their lives.