Aging: it happens to everyone. The classic side effects of silver hair and wrinkled skin aren't everyone's favorite, but there can also be other, more serious effects such as dwindling energy, a diminished libido and even depression. Maybe one day science will find a cure that stops aging in its tracks. But for now, there are a range of products that may slow aging to a point. Among these products is GenF20 Plus. We've examined every ingredient, checked every claim, went through all GenF20 Plus user reviews we could find, so you won't have to.
GenF20 Plus is a natural supplement that claims to offer a wide range of benefits including weight loss, greater memory and focus and improved mood among others. It sounds too good to be true! With so many scams out there, can you really trust this product? This GenF20 Plus review will evaluate the claims so that you can make an informed decision.
We've taken a look at GenF20 Plus ingredients to check for scientific proof related to what they're supposed to achieve. In addition, we also sorted through GenF20 plus user reviews to see how effective the supplement is for real users. Finally, we'll help you determine if this product is right for you and give you some guidance about purchasing the supplement if you decide you want to try it.
GenF20 Plus Ingredients: What is In this Supplement?
The GenF20 Plus system includes supplement pills and an oral spray. The two are taken in combination for maximum results. However, they can also be purchased separately, so you can use one or the other if you'd like.
The big question is, what does the supplement do? According to the manufacturer, GenF20 Plus helps your body naturally increase its production of the Human Growth Hormone (HGH). As we age, the body's production of this hormone naturally declines, resulting in a variety of undesirable consequences. As early as your 20s or 30s, your HGH levels can begin to decline, with consequences such as dry skin, wrinkles, thinning hair and a larger midsection.
HGH injections are an already proven method of anti-aging, used by both celebrities and athletes. However, injections of synthetic HGH can cost $10,000 to $30,000+ per year. Rather than injecting HGH directly, which can be costly and dangerous, GenF20 Plus helps stimulate your body's natural production of this hormone in the pituitary gland. The formula includes a large number of ingredients, each of which play a role in increasing your body's production of HGH. Here are the ingredients and how they work:
GenF20 Plus Daily Supplement (pills)
These pills are to be taken every day, 4 each day. One package contains 120 pills.
L-Glutamine 115 mg – glutamine is an amino acid that is made by your body. It plays many important roles in the body, especially during times of stress. This amino acid can boost the immune system and can also improve your mood and relieve insomnia.
L-Glycine 100 mg – another amino acid, glycine also stimulates the release of HGH.
L-Lysine 100 mg – when taken in combination with arginine, lysine can help increase the release of HGH. This amino acid may also help improve athletic performance.
L-Tyrosine – this amino acid can improve memory, learning and alertness.
Astragalus Root Extract – originating from traditional Chinese medicine, this herb is now widely used for its properties that boost the immune system and serve as anti-inflammatory agents. It also has antioxidant effects.
Deer Antler Velvet – another ingredient originating from traditional Chinese medicine, deer antler velvet has been traditionally used to combat symptoms of aging. There's also some evidence that Deer Antler Velvet contains IGF-1, insulin-like growth factor, which may provide some benefits. IGF-1 is produced by the body and released naturally. HGH actually stimulates its release.
Colostrum – this powerful substance is produced by all mammals in the first few days after giving birth. It contains a range of components including basic nutrients and antibodies. Bovine colostrum, from cows, is often used medically for improving the nervous system and slowing or limiting the effects of aging. The substance also contains IGF-1 and may help increase this hormone in the blood.
L-Valine – this amino acid serves in the function of muscle metabolism and energy.
Pituitary (Anterior) Powder – this substance is used because of the many hormones and growth factors it contains.
Phosphatidyl Choline – this is a chemical found naturally in foods such as eggs, soybeans, mustard and other foods. It may be helpful for treating memory loss, anxiety and manic-depressive disorders. However, it can also be used to treat a range of other conditions such as high cholesterol, boosting the immune system and preventing aging.
L-Ornithine – an amino acid, ornithine can help improve athletic performance. In addition, a study shows that athletes who participate in heavy-resistance training after taking ornithine and arginine showed higher levels of HGH.
GTF Chronium – this substance can be used for a range of medical purposes including improving blood sugar control, treating depression and improving cholesterol levels.
GenF20 Plus Oral Spray
Some of the ingredients in the supplement pills are also included in the oral spray. This is to make sure that the right amount of these ingredients are consumed for maximum effect. Information is provided to explain the role of the ingredients that haven't already been listed in the above section.
Alpha GPC – a principal ingredient of the spray, this chemical has been found to help stimulate the release of HGH. In addition, this substance may be used to help improve memory.
Gamma Amino Butyric Acid (GABA)
Mucuna Pruriens (seed) – this herbal drug is used as an aphrodisiac and can also be used to treat nervous disorders.
Moomiyo Extract – this is a mineral originating from Indian medicine. It is commonly used to enhance physical performance and treat fatigue.
Ornithine Alpha Ketoglutarate – this salt can help build muscle and boost muscle strength.
L-Glutamine
L-Aginine
L-Lysine
L-Valine
L-Isoleucine – this commonly found amino acid can help treat metabolic disorders.
L-Trysince
Glycine
Benefits of Taking GenF20 Plus: What Can this Supplement Do for You?
As you can see from GenF20 Plus ingredients, there are many powerful substances that can greatly improve your health. In addition to ingredients that boost your HGH levels, there are also ingredients that generally promote good health. Memory, muscle strength and energy are all areas that seem to be targeted with these ingredients and are also associated with youth.
So, if you're feeling like your energy is dragging or you don't have the power in your muscles that you once had, GenF20 might be right up your alley. Raising your HGH levels can have many positive effects on your body and health. In addition, many of the ingredients have other positive influences on your health. So, what exactly can GenF20 achieve for you with all of the amazing ingredients and HGH boosting potential that it has? Here are some the main benefits you can expect to gain:
A More Youthful Appearance
You can potentially reduce the appearance of wrinkles and generally improve the appearance of your skin by increasing your HGH levels. This study highlights the important role that the hormone plays in the "development, maintenance and repair of the skin." With the help of the hormone, your skin can recover some of its youthful appearance and glow. Elasticity and plumpness are some of the features of your skin that can be improved, resulting in fewer lines and wrinkles. The higher levels of HGH can also mean less hair loss.
Better Muscle Tone and Weight Loss
There is quite a bit of evidence that human growth hormone can increase muscle mass and even lower your body fat content. Thus, it makes sense that as your growth hormone levels decline with age, a common side effect is weight gain. Muscle mass also typically declines with age. However, by returning your HGH levels to what they used to be in your youth, you can enjoy toned muscles and less fat. HGH helps your body break down fat cells and use them for energy. Your muscle strength in general may also be benefited from an increased HGH level.
The amino acids and Moomiyo extract present in the ingredients may play a role in helping you increase your energy. In addition, other ingredients such as Phosphatidyl Choline are known to help improve your focus. With your energy back, you may be able to show better athletic performance and participate in more activities.
While there have been no clinical studies that directly connect HGH with libido, user testimonials have indicated that after beginning HGH therapy, sex drive and the ability to perform in intimate activities is enhanced. Increased levels of HGH are reported to have a dramatic impact on both sex drive AND enjoyment! As a hormone, HGH is going to impact your sexual organs and function, too. The manufacturer says "it's well documented that HGH reverses the shrinkage of vital organs like your heart and liver, which naturally occurs as you age. Now, it appears that it may reverse the shrinkage of the penis and clitoris that occurs with aging too!"
You may experience a better mood and improved cognitive function as a result of a higher level of HGH. In HGH deficient adults, significant improvements were noted in adults who were treated with the hormone for six months. In adults with atypical depression, boosting HGH levels may also offer a solution. Whether you suffer from a mood disorder or not, feeling generally more cheerful is always a plus.
This study showed that replacing HGH levels in adults with sleep disturbances helped improve their condition. It's unclear exactly the relationship, but HGH is typically naturally produced while sleeping, so when sleep is lost, it may create a negative cycle in which HGH levels never rise again, also causing insomnia. Older adults may often suffer from disrupted sleep, awakening too early or struggling to get to sleep at night. With the help of HGH, some of these disturbances can be minimized.
Higher HGH levels also reduce your risk for fractures, evidence suggests. This is especially important for aging women who may suffer from loss in bone density and osteoporosis.
Strengthened Immune System
HGH plays an important role in the immune system. However, usually deficiencies in this hormone only result in minor effects on the immune system. Other ingredients in GenF20 Plus including Phosphatidyl Choline, Astragalus Root Extract and L-Glutamine all boost the immune system. Thus, this benefit may be more a result of these ingredients rather than the change in HGH levels. With an improved immune system, you'll be less susceptible to illnesses.
All these claims have support from studies, so they don't sound far fetched to us. We are familiar with this study, where 91 men and 97 women (ages 25–82) were given hormonal supplements including HGH over the course of 3 years. The results were statistically significant increases in lean muscles mass, reductions in fat mass, improvements in bone density, quality of life and mood in all groups.
Company Transparency
The wealth of evidence that supports the claims made by GenF20 is very encouraging. Furthermore, the fact that the supplement's manufacturer has gone out of their way to post medical evidence proving the formula's effectiveness on their website shows transparency and dedication. Many supplement producers do not bother to research their ingredient lists and formulations so carefully. Furthermore, the product is endorsed by Dr. Steven Lamm, a faculty member at the NYU Medical Center and author of the bestseller The Hardness Factor. He appears regularly on The View, Oprah and Lifetime Today.
Dr. Lamm says: "As a doctor, I tend to disapprove of the many anti-aging products you can buy today. But I definitely recommend GenF20 Plus to any man or woman who would like to increase the amount of HGH in their bodies and thus improve their appearance and health as they get older."
We also had a look at the makers of GenF20. Turns out they use the same pharmaceuticals manufacturer as large retail stores like Walmart, Safeway, Rite Aid, Albertsons and Walgreens. This is very encouraging as it means the procedures, standards and screening tests used are first-rate. The seller is also a well-respected company that's been in business for years with a Better Business Bureau rating of A+.
GenF20 Plus Reviews: What Users Say About the Product
No GenF20 Plus review would be complete without covering how actual customers have responded to the product. After all, the ingredients may be great and studies may support the claims, but unless the actual product is being tested, it's impossible to tell what the results will be. In this section, you can learn what real users have to say about GenF20 Plus.
The best place to go for GenF20 Plus reviews are third party sites like Amazon and Walmart where a range of opinions may be posted. Naturally, most supplement manufacturers choose to highlight only positive reviews on their site. We've reviewed a range of third party sites to see what real users have to say about their results with the product. Here are some of the themes that stood out the most among GenF20 reviews, both positive and negative:
Pros

One user reports that GenF20 Plus essentially cured their depression;
Another user reported great improvement in kidney function;
Many users report feeling healthier and improved skin;
Many users also report increased energy;
Many users note improved mood and better sleep with less bad dreams;
Some users report success with weight loss.
Cons

In the small number of negative reviews, the most common complaint was that no benefits were noticed;
A few users noted that the product received through Amazon didn't seem to be the same as when they had purchased through the manufacturer's original site.
Overall, GenF20 Plus reviews are positive. The high quality ingredients show their outcomes in real results for customers. This can also be seen in the many users who report using the product for years at a time, suggesting true positive outcomes. Here is what some of the real users say about their experiences:
"My hair, nails and skin look so much better now! My hair is thicker and shinier. I've lost some cellulite on my thighs that I thought would never go away!" – Jill S.
"This product has really improved my sex drive and overall energy. I've told everyone about GenF20 and now they are also big fans." – Paul O.
"Tried and tested product. I have been taking Gent20 Plus for over 8 years. I decided to add the spray to help with weight loss around the tummy." – Donna
"GenF20 has made sex better. My muscles look more toned and I sleep much more soundly now. Definitely recommend!" – Ramon S.
"My skin tone is better now and I'm experiencing less hair loss. My overall health is better." – Susan S.
"I would use this product again, I noticed that after about a week of use my skin showed a new glow and was a little more youthful. I also noticed that I had I bit more energy." – Amazon customer.
"Only used for a month, but already feel a major energy boost. Sleep improvement (wake up less, especially in early morning) and better recovery during and after workouts. I wasn't trying to lose weight but it also boosted my metabolism and digestion is faster. Hair growth is faster… Recommend this strongly. Much better than quite a few of the athletic boosters…" – Healer1, Walmart
"I noticed that I had more energy and I dropped a few pounds. But the clincher is that I didn't really know how good the product was making me feel until I stopped using it. It really improves my mood and I don't have as many bad dreams!" – Heather H.
In fact, most people report feeling better, sleeping better and having more energy within the first 2-3 weeks of taking GenF20 Plus, with improvement in appearance and muscle tone and other benefits generally becoming more pronounced over the first 3 months.
The seller notes that results can vary depending on your existing level of HGH when you start, so for instance, people who have very low levels of HGH will experience more immediate results. Going through every user review we could find, this is our conclusion as well.
GenF20 Plus Side Effects
According to the manufacturer, there are no reported side effects. In the GenF20 Plus reviews from customers, some possible side effects are mentioned such as an allergic reaction, headaches, and indigestion. These reactions may be due to individual allergic reactions to the ingredients in the product.
As with any supplement, it's wise to consult with your doctor before taking GenF20 Plus. This way, you can ensure that the ingredients are safe for you and your specific situation and current state of health.
GenF20 Plus: Where to Buy and Price
Are you ready to enjoy the many youth-enhancing benefits of this impressive supplement? Then you're wondering where to buy GenF20 Plus. But before you type in searches like "GenF20 Plus Amazon" and "GenF20 Plus GNC" into your browser, you should know that this product is only available through one source.
Currently, you can find GenF20 Plus exclusively through the manufacturer's website. Despite the fact that Amazon, GNC and other retailers like Walmart are well known and quite reputable, the manufacturer has chosen to keep sales direct. This helps ensure the quality of the product, given that in the past, it appears that the product had been available on Amazon, but a reviewer noted that the product differed from what was available through the manufacturer.
You can simply visit the official GenF20 Plus website to purchase your first set of GenF20 Plus including both the supplement pills and the GenF20 Plus oral spray.
How much does it cost?
That depends! For customers who are interested in savings, there are package deals available that include up to a 6-month supply of the supplement and oral spray that save you up to $200. Or you can opt to purchase only 1 month at a time. You can also opt to choose just the supplement pills or oral spray and not use them combined. There are always promotions and discounts available. By clicking Order Today you can see the latest package deals and promotions.
Shipping
GenF20 Plus order is shipped discreetly in a plain package with a shipping label from "Leading Edge." According to the manufacturer, orders shipped within the continental US typically take 2-7 days to arrive, depending on the shipping option chosen. Orders of 5 months supply or more automatically receive FREE 2-3 day shipping.
60 days Moneyback guarantee
GenF20 offers a 100% moneyback guarantee. You have a full 2 months or 60 days to test the product. If you don't get the results you were hoping for, you can simply return any unused product in 67 days for a full refund. Only shipping would be charged if you had any leftover product. Because GenF20 Plus typically shows results within 1 month of use, 2 months is plenty of time to evaluate how well the product is working for you.
Conclusion
GenF20 proves to be a very promising product for adults especially beyond the age of 30 who'd like to enjoy more robust health. The ingredients of the supplement are proven to show results through various studies. Finally, real users agree that the supplement delivers the results it promises.
Why not give it a try? If you feel like you could use the increased energy, a boost in your skin's appearance, more toned muscles or a more fulfilling sex life, give GenF20 a try. After all, there's little risk as you can return it within 67 days for a free refund.
Have you tried GenF20? What were your results like? We'd love to hear from you!
Author: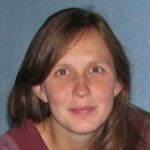 Rachel Peachey, Senior Editor 
Rachel is a freelance writer, Montessori teacher, and mother, happily living with her family in Guatemala where fresh coffee is always ready.
Comments
comments