Mental health combines psychological, social, and cognitive well-being. It is especially important for seniors since it may impact physical health. For instance, untreated depression in an older adult with a heart ailment can lead to a serious outcome. Mental and neurological disorders among seniors account for 6.6% of the total disability for people in the 60 and above age group. It is critical to address these for constructive behavior, thoughts, and emotions. Proper intervention can boost productivity. Self-image, relationships with others and self-esteem improve to a great extent. They are able to think clearly along with a sense of inner peace. Below are a few tips to achieve these benefits to ensure a quality life.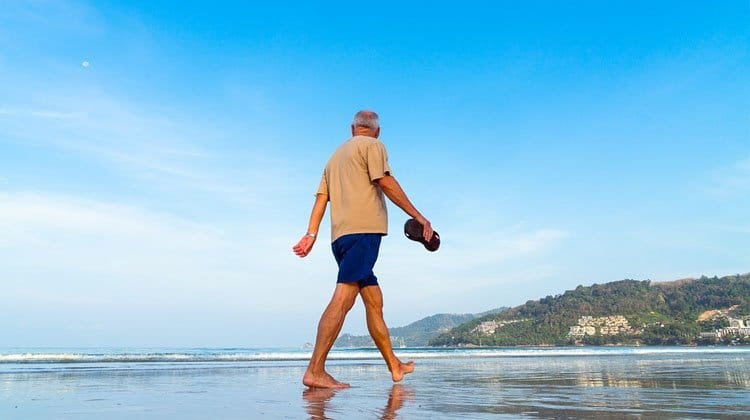 1. Independent Living
These are residential complexes designed for older adults offering care and socializing opportunities. It is a friendly community managed and maintained by a dedicated team. There are a variety of activities to keep the mind, body and soul engaged. The surroundings are quiet and picturesque so one can sit outside or go for a pleasant walk. Simply help a senior drop by to make new friends, play games like pool or spend time with pets. All of these are quite refreshing and can keep the older adult happy and healthy.

A library, craft room, serenity room, mail room and gym are other facilities for a worry-free lifestyle. The apartments are extremely safe and secure. Most are centrally located with easy access to pharmacies, parks, and museums nearby.
2. Learn New Hobbies
Encourage your aging parent or grandparent to add a few hobbies to their bucket list. Make sure these are less exhausting yet fun and fulfilling. For instance, gardening, swimming, handicraft, playing an instrument, watercolor painting or bird watching are quite wholesome. These are enjoyable ways to keep the mind calm and keep the brain in good shape. Other low-key hobbies could be solving puzzles, knitting and calligraphy. Simple tasks like making the bed or feeding birds can induce a sense of accomplishment too.
3. Clean Eating Habits
A well-balanced meal is a vital part of staying healthy as one ages. Focus on nutrient-rich food, enough fiber and consider supplements. Help the elderly stay hydrated with 8-ounces glasses of water every day. Healthy food may reduce the chances of mood swings. The senior is more likely to focus better, manage gloominess and keep themselves mentally active. A property dietary pattern can also help with dementia. Include plenty of fresh fruits and vegetables for great mental health.
4. Self-Care Session
Help seniors visit the doctor for regular check-ups. Make sure they are maintaining good hygiene. For instance, groomed hair and clean nails can make them feel good about themselves. Listening to a favorite song, catching up with an old friend or doing something they love, like cooking or visiting a dog shelter, can positively influence emotional health. Offer them a gratitude journal to practice thankfulness. Mindful and relaxing activities like deep breathing can keep worries and anxieties at bay.
5. Keep a Routine
A well-structured and disciplined approach towards life can reduce stress. It can also aid in better sleep which is quite important. Research has found that 40-70% of older adults have chronic sleep issues and half of the cases may remain undiagnosed. So, make sure they are sleeping for at least 7 to 9 hours per day. Timely meals, medicines and meditation can improve mental health significantly. A particular time can also be assigned to get connected with close friends and family over a call. This can give them something to look forward to that adds much-needed optimism.
6. Practice Spirituality
Praying every day can foster a sense of connection with the Almighty and offer strength to keep going. It can ease the tensions when life throws curve balls. Religious activities are linked to higher levels of satisfaction and fewer cases of mental health symptoms. In fact, participants of a study reported that regular prayer is often a major factor in recovery from mental issues. But this is not mandatory in case someone is an atheist. Putting these tips into action can ensure steady mental health for seniors. However, it is always a good idea to get in touch with a doctor in case the symptoms are getting worse. Professional intervention can go a long way to avoid severe complications.