Do you run a health care practice? Have you taken some time to figure out how much time you spend on administrative tasks? Do you want to know how much time you can save by automating these routine administrative tasks? Many individuals who manage a small to medium-sized healthcare practice do not know how much time they need to spend on routine administrative tasks such as patient reminders. Keep in mind that every minute you spend on such routine tasks is when you are not spending time looking at your patients.
Healthcare providers are always under a lot of stress, and anything that can make their practice more efficient and less stressful is welcome. One of the ways you can make your healthcare practice much more efficient and easier to run is by identifying tasks that can be completely automated. If you take a look around, you'll find that specific tasks are just right for automation. Once you have identified the tasks that can be automated to increase your practice efficiency, you need to choose the right services to perform those tasks automatically. Here's a look at some of the common administrative tasks, including patient appointment reminders that can be easily automated, allowing you and your staff to become more productive.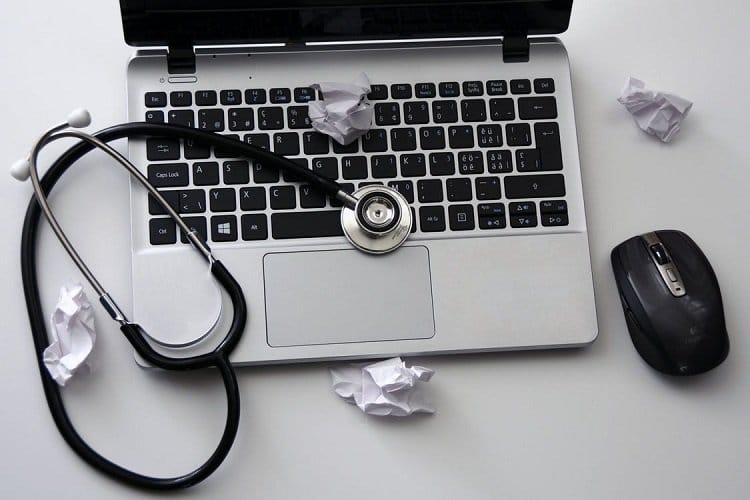 One of the most time-consuming jobs in a healthcare practice is appointment reminders for patients. Some surveys have reported that almost 2 to 3 hours is spent by staff each day in a small to medium-sized healthcare practice on calling patients for their appointment reminders. It's time-consuming and highly inefficient, especially when voice calls usually go to voicemail. Thankfully, it is also a task that is just right for automation, and automating this task will benefit your health care practice in a variety of ways.
Automation of this task brings several benefits. One of the obvious benefits is that your practice will become more efficient, but the other not so obvious benefit is that it helps in reducing the no-shows at your practice. The most convenient way to automate this is to use Relatient appointment reminder. Most voice calls are eventually going to end up in voicemail, spending appointment reminders through text or email is much more efficient. Once your patients get the reminder, they can confirm their appointment, and that information will be available to your staff in real-time. Your staff will get free from the routine task of calling your patients to confirm their appointments, and it can be easily automated.
Everything is online today. Most people do their banking online. In fact, there are Internet-only banks. Technology has come a long way, and this is why you also need to upgrade and add online scheduling to your healthcare practice. Online scheduling, again, offers a variety of benefits. One of the most significant benefits is that your value goes up in your existing and potential patients. You will finally join the 21st century after integrating online scheduling to your practice.
Another big benefit is that it saves a lot of time and effort as your staff doesn't have to call your patients to remind them of their appointments. A patient can book a request or an appointment online. They can also easily see your availability, and it allows them to make an appointment on a date and time convenient for them. You need to specify your availability, and your staff takes care of the rest. You will have more slots filled, and your staff will spend a lot less time on the phone. This whole process can also be completely integrated using Relatient automated appointment reminder. Many systems communicate among themselves, which means the online scheduling system can talk to your existing system and vice versa, making it a complete, seamless, integrated solution.
One of the other benefits of an online scheduling system is that you can also integrate it with patient satisfaction surveys. Every time a patient keeps their appointment, they can be automatically sent a survey to fill. It helps in increasing the number of surveys that are completed by your patients. Getting your patients to complete surveys is a very challenging task. When you integrate it with an online scheduling system, reminders are sent automatically for the survey. Your patients will always be more willing to complete the survey. It will help you in growing your practice as patient reviews play an important role these days.
Simply put, there are several benefits of automating the routine administrative tasks at your healthcare practice. One of the most significant benefits of the automation of these routine tasks is that it empowers your front-line staff when they feel much more valuable by not having to take care of such routine tasks that can be easily automated. They get free time to focus on the things that matter. They can make the existing processes more efficient and smooth to attract new patients, which ultimately mean more success for your practice.
While there are many automation solutions available in the market today, only a few are dedicated at the healthcare domain. When you're looking for automation solutions for your healthcare practice, you need to choose a solution that is designed specifically for healthcare practices of your size. Some of the solutions are designed for much bigger healthcare practices, and they might not be the right choice for you. If you run a small to medium-sized healthcare practice, you should choose a solution specifically designed for the practice of your size. You will get better support, a better solution, and you might also get customized solutions from the vendors.
Overall, there are several benefits of automating routine administrative tasks. It not only makes your life easy but also makes your existing front-line staff feel more valuable. They will be able to contribute better to your practice and make you much more successful. So, take a look around to find tasks that can be easily automated in your practice, choose a solution that fits your budget, and have excellent customer reviews for automating those routine tasks.