Patients who come to your medical practice determine its success. Sometimes they might not be able to come physically but just call. This is why it's essential to offer an after-hours customer service to ensure that their concerns are addressed. Regardless of when they call, customers have various reasons to call your practice at different times. Your phone answering team must be knowledgeable and show empathy towards your callers' well-being. Outsourcing the task to a professional answering agency will ensure patient satisfaction, more revenue, and better practice reputation.
Understanding patient calls
Having a professional team to handle your phone answering requirements is invaluable. Your staff won't have to suffer from burn-out. There will be enough time to focus on offering exceptional patient care. Additionally, you will rest assured that there're no missed calls regardless of day and time. After appreciating the importance of professional phone answering, here are some of the most common causes of patient calls to a medical practice.
Appointments or asking for directions
Sometimes, patients might need to make, change, or cancel their appointment with the physician. However, they might not know how to reach the appropriate department directly. The easier way is to call your office. So, calling and getting put on hold or not getting the necessary assistance is likely to make them hand up and go to the next clinic. This usually happens when the patient is new or not firmly anchored to your practice. Professional assistance to handle such calls will lessen the chances of patients leaving your practice for competitors.
Medical emergency
When people have a loved one whose life is at risk, calling the hospital is the most appropriate thing to do. So, they expect a quick answer and appropriate action taken. This is where the best medical answering service comes in to immediately triage the situation. It might require calling an ambulance, directing the patient to an urgent care facility, or reference to the physician's office. Apart from safeguarding patients' health, professional call, operators build loyalty and build a stellar reputation for your facility.
Seeking nursing advice
Some patients don't have primary care physicians or might not be using a regular healthcare system. However, these are likely to call your medical practice expecting free clinical advice regarding their injury or illness. Such calls aren't urgent but it requires a knowledgeable operator to respond to the patient's concerns. This might require advising the patient to see a physician or talk to the doctor directly. Making appropriate referrals is necessary to win new patients to your practice leading to the generation of long term revenue.
Prescription refills
Other times, current patients might call your practice to inquire about prescription refills and medication. This is because calling is more convenient and hassle-free. In other cases, they might be looking forward to describing their condition and getting advice on the appropriate drugs. Luckily, professional call operators are trained to respond accordingly to patient needs. Additionally, the operator might just have to schedule an appointment with the physician promoting a strong relationship with your practice and encouraging long term revenue generation.
Inquiries about health insurance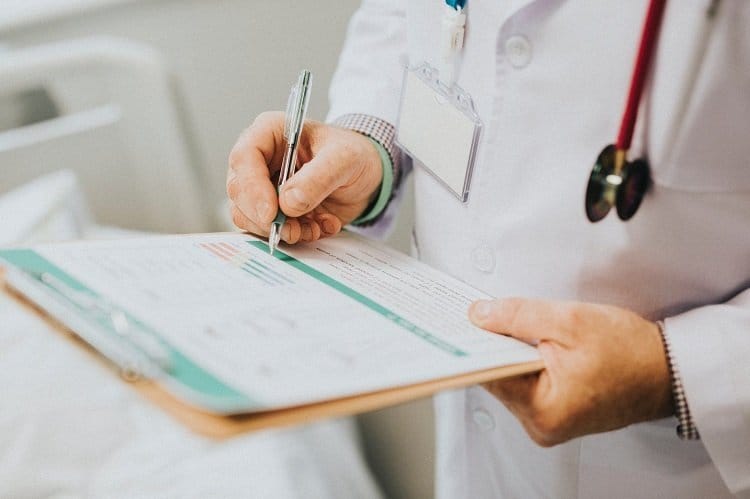 Health insurance is part of medical service payment plan. So, patients are likely to call your practice to inquire about the insurance plans available. This usually goes on throughout the year with others asking how to qualify for your medical service. It requires a knowledgeable team of professional answering agents to verify patient eligibility and authorization with insurance providers. This will help to lessen claim denials in your practice.
Response to marketing programs
It's a wonderful idea to market your medical practice with free seminars, newsletters, classes, or lectures. These should highlight specialties to attract new patients to your practice. Afterward, expect people to call and make reservations or inquire more about those programs. This is where a team of professional call operators comes in handy to close the marketing gap and to track the effectiveness of your marketing program.
Every call counts
Any negative phone experience might negatively affect your practice reputation. The solution is to outsource a professional medical answering service to enhance patient satisfaction and improve telephone triage. Your patients will enjoy better call response time and more call routing accuracy while your practice will see a significant improvement in revenue cycle speed and staff productivity.
Author Bio
Mike Haynes is a Fitness & Nutritionist Who Believes in Living a healthy Lifestyle. He Loves to write about Fitness & Nutrition. He is also a expert advisor of Medical billing company which is dedicated to provide accurate billing of patients,daily fitness tips, detailed fitness guides & fitness gear reviews.