The onset of the COVID-19 pandemic cascaded across the globe with astonishing speed, afflicting millions, including some fatally. Thanks to the rapid response from the world's scientific community, we have the means to fight the virus, with more information appearing regularly.
An early timeline of the pandemic reveals how quickly scientists responded:
On December 31, 2019, the World Health Organization's (WHO) office in the People's Republic of China picked up a media statement from the Wuhan Municipal Health Commission's website on cases of "viral pneumonia" in the area. By January 5, 2020, WHO issued a Disease Outbreak news report to the scientific and public health communities and the global media. It reported the number of cases and their clinical status, detailed the Wuhan national authority's response measures, and outlined WHO's risk assessment and advice on public health measures. Shortly after, Chinese authorities determined that the outbreak was caused by a novel coronavirus, SARS-CoV-2.
WHO responded by publishing a set of guidance documents for countries on management of the outbreak, and after four weeks of monitoring, scientific meetings, and investigating, WHO declared the outbreak a Public Health Emergency of International Concern on January 30, 2020. By March 11, 2020, it declared COVID-19, the disease caused by SARS-CoV-2, a global pandemic.
Since then, scientists around the world have devoted their time and expertise to studying SARS-CoV-2 and COVID-19. And, they are toiling to find ways to protect us from the virus as well as the health issues that arise from the virus' infection.
Here are five ways that scientists are helping get us through the COVID-19 pandemic.
1. Vaccine development.
Vaccines are considered the most promising tools to slow down the COVID-19 pandemic. To bring a new vaccine to the public, scientists test various formulations of a vaccine and take successful formulations through several phases to identify dosage, efficacy, safety, and side effects in both animals and humans. They then submit the vaccine for regulatory review and approval, manufacturing, and distribution. Normally, this process can take years before an effective vaccine is ready for use. But, in the face of the growing pandemic, the process was accelerated and approved, then granted an emergency use license because overall, the "vaccines' benefits outweighed the possible safety risks." Many different public organizations and private companies worked together to ensure the vaccines' safety and efficacy for the population's majority before making it available for public use.
2. Test development.
Lab tests identifying the virus help to confirm infection and the presence of SARS-CoV-2, while lab tests for antibodies detect antibodies made from the immune system from a prior or recent SARS-CoV-2 infection. . Scientists developed tests and have worked to improve their accuracy under various conditions and more recently case scenarios — such as ethnicity — to ensure the data are of the highest quality, traceable, and reproducible.
3. Medicine and treatment development.
While no current medicine can prevent or cure COVID-19, scientists have undertaken the arduous task of working to identify and develop treatment options. They engage in multiple research projects that aim to prevent or treat COVID-19. Some aim to understand how it spreads and how the body's immune system responds to it, while others design new drugs to stop its reproduction and reduce hospitalization and deaths.
4. Genomic sequencing.
Scientists must understand how the virus evolves as it spreads. To do so, they use genomic sequencing — a technique that allows them to read and interpret genetic information found in DNA or RNA. Genetic sequencing enabled scientists to identify SARS-CoV-2, but now they use it to monitor how SARS-CoV-2 changes over time into new variants and to understand how these changes affect the characteristics of the virus.
5. Search for SARS-CoV-2 origins.
Why is it important for scientists to know the origins of the virus? Understanding the virus's origin allows scientists to prevent future reintroduction of the virus into the population. Also, once scientists understand how the virus was transmitted from bats to humans, they can prevent similar transmissions (and ultimately pandemics) in the future. Lastly, if scientists can find the original virus and its origin, they could potentially develop more efficient vaccines and treatments for COVID-19.
Scientists are learning a great deal about SARS-CoV-2 and its newer variants every day as in the case of the new Variant of Concern, Omicron (B.1.1.529). They continue to investigate the mystery of the virus — how it multiplies, how it transmits, and how it spreads. We should all hug a scientist for providing us with life-saving tools and information, and allowing us to maintain hope that we'll get through this pandemic.
Author Bio: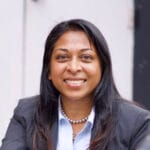 Sabbithry Persad is a writer who tackles issues we face in the global community. Persad is the author of the Garbology Kids® waste management series for children, which includes Where Do Recyclable Materials Go?, Operation: Reuse It!, and We Can Reduce: Precycle It! She is the founder of Firewater Media Group and Green Solutions Magazine. Her new book is, What Is Coronavirus? How It Infects, How It Spreads, and How to Stay Safe (Firewater Media Group, Oct. 1, 2021). Learn more at firewatermediagroup.com.