Nursing is rapidly emerging as one of the most sought after and in-demand professions in the healthcare industry. Registered nurses and DNP professionals can explore lucrative professional opportunities and higher pay grades.
Nursing is a profession that allows closer patient interaction and involvement. Today, nurses can access professional roles that do not directly involve patient care. They can explore executive leadership positions, shape healthcare policies, run advocacy groups, and educate professionals in innovative practices.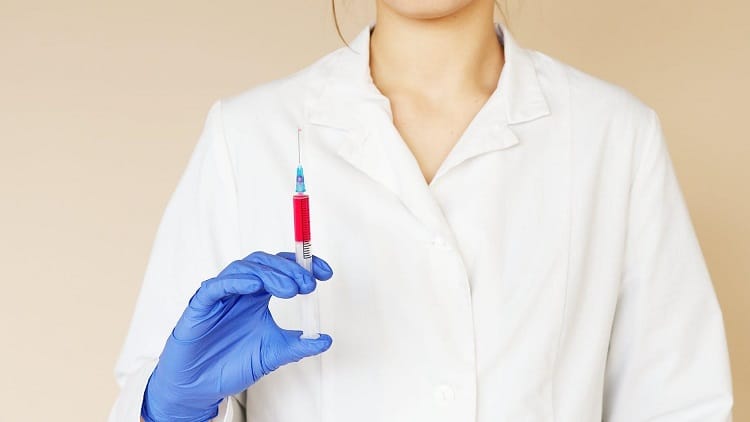 There are countless lucrative opportunities and leadership roles that have made nursing such a coveted profession. In the context of this article, we will explore the benefits of nursing as a profession and the opportunities it holds.
Here's everything you need to know:
Career Advancement Opportunities
Today, nurses can access an extensive range of academic and career advancement opportunities. Previously, doctoral-level practices were limited to academicians and researchers as nurses could not pursue PhDs. There were not many opportunities for nurse clinicians to expand their practice and specializations to the doctoral level.
DNP stands for Doctor of Nursing Practice, and this degree allows nurses to advance their expertise and establish a superior competence level. They can achieve greater credibility, and work towards improving healthcare systems and introducing evidence-based patient care practices. Nurses can also explore administrative and executive leadership positions.
Registered or aspiring nurses can enroll themselves in online DNP programs with no pre requirements, and focus on enhancing their expertise. They can study various groups of patients within a population, or shift their focus towards executive leadership roles.
A DNP can also open up scores of public health, public policy, informatics, and nursing education opportunities.
Greater Job Security
As mentioned above, the demand for nurses continues to increase all over the world. There is an acute shortage of nurses worldwide, and public and private healthcare systems are taking initiatives to overcome this shortage. In the US, the demand for skilled nurses will grow to 3.4 million by 2026.
Various nursing programs and specializations have been introduced in recent years, alongside nursing career opportunities and advancements. Students who strive to polish their passion for nurturing others are also motivated by opportunities for growth and financial stability.
Come to think of it; nursing is a career that is immune to economic downfalls and recessions. As compared to other professions, nursing career advancement opportunities will grow by 15% by 2026. Nurses with doctoral-level qualifications can build their hours and schedules to enjoy greater flexibility and superior life quality.
Various Career Paths
Registered nurses and doctoral-level professionals can choose different career paths to build a fulfilling and stable career. They can enter the integrated healthcare industry, hospitals, or even clinical nursing opportunities. Home healthcare, nursing homes, and mental health facilities open numerous opportunities as well.
As mentioned above, DNP professionals can explore lucrative and fulfilling career opportunities in public healthcare and public policy. They can also work as legal nurse consultants and industrial nurses. Many professionals venture into nursing research, evidence-based care, and teaching positions at universities and hospitals.
Leadership Roles
Nurses can explore clinical leadership roles and opportunities that allow them to leave a mark in their field. They can influence healthcare practices, innovate patient care outcomes, and enhance healthcare quality in clinical settings. There has been a rapid increase in evidence-based practices introduced by clinical nurses to innovate healthcare environments.
Nurses can also explore leadership and administrative positions where they can manage the nursing staff and their responsibilities. Clinical nurse leaders serve as mentors who provide resources for skill-building and innovate healthcare facilities by implementing the best patient-care practices.
Executive nurses can collaborate with senior healthcare professionals and leaders across multiple healthcare disciplines to conduct research and innovate clinical processes. They can work with healthcare leaders and researchers to identify problems, design solutions, and innovative healthcare systems. Nurses also work on the business and administrative aspects of healthcare, such as human resources, budgeting, finance, and more.
Personal Satisfaction
Aside from numerous career advancement opportunities and financial stability, nursing is a highly rewarding career. It allows a professional to reap greater satisfaction from their profession as it involves selfless care and nurturing. Nursing is one of the most acclaimed professions across the world.
Nurses are an integral part of the healthcare workforce, and they serve as a crucial link between patients and doctors. While doctors have limited interaction, nurses are dedicated to patient care and enhancing healthcare outcomes. They are responsible for monitoring treatments, administering medications, and examining the progress of clinical procedures.
In many situations, nurses spend much more time with patients than doctors or even family members, such as home care situations. Many nurses choose this profession because it is personally rewarding and allows them to give back to their community.
Conclusion
Personal and professional motivations tend to vary for every individual, depending on their goals and ambitions. Whether you seek an intrinsically rewarding career or financial stability, nursing offers both with numerous lucrative opportunities. Nurses are no longer silent and passive supporters who support the jobs of doctors and healthcare professionals. Today, nurses are carving out their own space and recognition for innovating clinical practices and ushering advancements.
While some nurses prefer working closely with patients, others prefer teaching, clinical research, and administrative opportunities. It is essential to examine the field of nursing in all its entirety to understand where you can fit in. Modern-day nurses are leading the change and enjoying incredible career growth and advancement opportunities.