The current pandemic has made this world a mess, affecting thousands of people in a day. The strong waves of the coronavirus are playing a massive role in damaging the economy too. Everyone in the world is busy doing their duties to slow the spread and flattened the curve. The World Health Organization is also doing its best to support the healthcare workers fighting against this virus. But that is not the responsibility of the WHO and doctors only. Being a responsible citizen and a part of this world, we also need to take a stand against this crisis. That's obvious we cannot go and work in hospitals, but we can help a lot by taking necessary precautions.
Numerous doctors and other healthcare workers are working day and night selflessly to control the situation. The way they are dealing with this immense pressure is commendable. It is the dedication and devotion of all the healthcare staff who are giving their best shots. Every single person who belongs to the medical field can contribute to this battle, either he is a nurse, a doctor, and a pharmacist. Their sole motive is to find a cure and treat the patients and make a vaccine of it.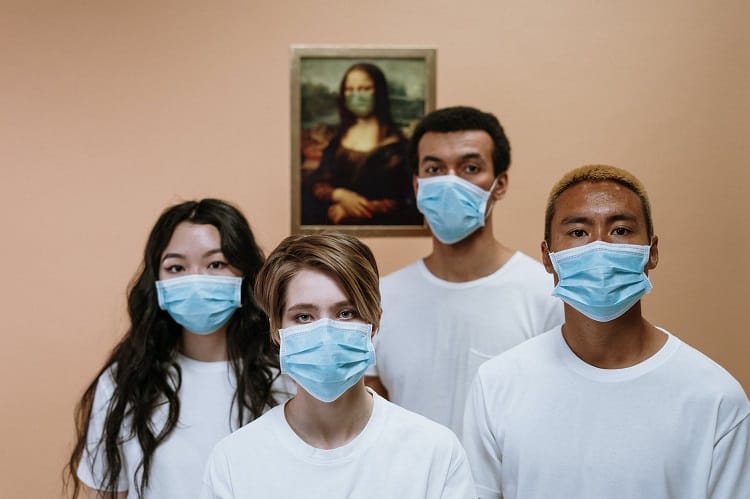 However, a lot of people working in this field are still not getting the role of nurses in treating these patients. According to them, the diagnosis and treatments should belong to the physicians only in these crucial times. However, the difference between a nurse practitioner and a doctor is evident, for instance, work experience, years of study, job roles. But still, the nurses also know about preventive care and how to treat the ailments. They are also a vital pillar of support for the doctors in such hours of need.
SUPPORT YOUR FRONT-LINE HEALTHCARE WORKERS
As discussed earlier, it is not only the responsibility of any government or healthcare staff to stop the spread. We collectively can bring a change in the world by taking some steps. Sometimes the moral support is enough to reduce the pressure. Several ways are there by which we can support and help these people who are struggling for us. Let's discuss these points in detail.
PROVIDE THE PPE SUITS
It is not easy to work under the environment where you have maximum chances of getting the virus. Therefore, PPE suits are specially designed for healthcare staff. But a lot of civilians and non-medical people are using them while going out for groceries and walk and causing a shortage of protective gear. Hence, leave them for the professionals so that they can perform their duties with all the safety. Also, stop buying N-95 masks, as it is for the people who are in direct contact with the infected ones. In this way, you can help and support them without volunteering in hospitals or centers.
DONATE YOUR BLOOD AND PLASMA
Everyone is aware of the fact that severe and critical patients need the plasma of the cured ones. The plasma has antibodies against this virus that can help in treating severely ill patients. Therefore, do not be afraid to step up, take responsibility, and come forward to help the affected patients, nurses, and doctors. In this way, the hospitals' load will reduce, and they will be able to attend more patients. For the people who are healthy enough should start donating their blood. Soon, hospitals will face a shortage of blood, so aid them in your best possible way.
STOP ROAMING AROUND
Yes, you heard it right. It is one of the simplest things which one can do for healthcare workers. If you want to support them, then listen to their instructions and take precautions. This way, you are not only supporting the professionals but also playing a tremendous role in flattening the curve. Staying at your home is necessary these days unless you have an emergency or are going to buy groceries. If you are not working from home, then take all the required precautions. Wearing your masks in public and maintenance of 6 feet distance is mandatory even if you are at a job or going for a walk.
HELP WITH GROCERIES AND STUFF
Though it might sound strange, a little helping hand in such times is much better than a bigger one. You do not have to go extra miles or risk your life to support them. But you can help them in their groceries and other stuff. We all know that they are working 24/7 without any break and do not even have time for their families. So, you can do the groceries and regular tasks for them, no need to drop the things at their place. You can also order them online, which will help them to do their work promptly without any unnecessary stress at their workplace.
DONATE IN RELIEF FUNDS
The pandemic has caused a financial crisis in every part of the world. Millions of people lost their jobs and are suffering. On the other hand, the government is busy providing funds to the affected families, healthcare workers, and patients. Therefore, do not hesitate and donate as much as you can. These funds will help in buying medical and food supplies and protective equipment for the healthcare workers.
CONCLUSION
Nothing in this world is impossible if everyone takes their responsibilities. No doubt, it is not easy to beat this pandemic. But if we all support our healthcare workers by doing our roles like wearing masks, taking precautions, and so on, we can stop it from spreading. In this way, we do not create a burden on our nurses and doctors and can support them to play their roles efficiently.